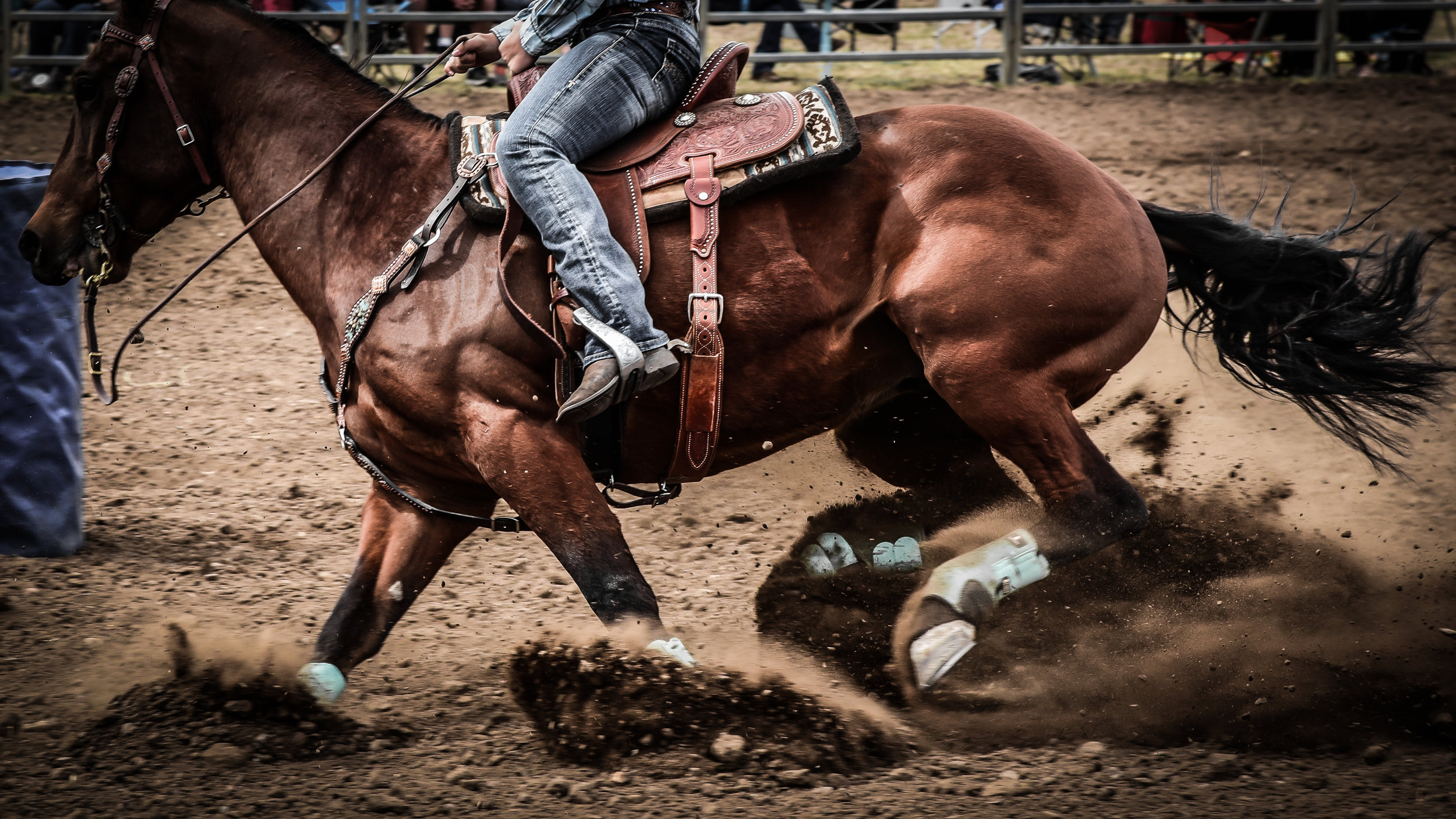 While most conditioning apps used GPS tracking to measure heart and speed, only the LARC TEST combines actual weather conditions with blood testing to measure the impact of your horse's conditioning program on the the key elements of the horse's body - the heart, lungs, and muscles - giving you a complete picture of what's happening at any given time. The LARC TEST will tell you if you're over-training your horse, under-training him, or training him at the optimal level. And because it uses actual data from your individual horse, it takes the guesswork out of your program.
HEART
The LARC TEST allows you to measure the aerobic intensity of workout. By understanding the aerobic intensity, you can plan accordingly during the week to build resistance and reduce risk of injury.
Using the heart rate, the LARC TEST also has a pain indicator that alerts you to any soreness that may impact performance.
LUNGS
It's impossible to properly condition your horse without knowing if lungs are working with full capacity. The LARC TEST can show if you horse has allergies or inflammation that could be impacting performance.
Unlike other conditioning programs, the LARC TEST can even help detect your horse's risk of bleeding.
MUSCLES
In order to improve your horse's speed, you need to know how hard his muscles worked so that you can make adjustments over time to make him faster and prevent injuries associated with muscle fatigue.
The LARC TEST tells you if you're over-training or under-training at any given time.
To ensure the accuracy of results, every test is conducted by someone who has been certified by us to administer the LARC TEST.
information At Your Fingertips
The LARC TEST mobile app is the ultimate conditioning and fitness app made especially for high performance equestrian athletes. Now you and your team can access all of your horse's conditioning data anywhere, anytime - making it the most comprehensive app available today. You can see the impact of your horse's conditioning program on his heart, lungs, and muscles. And using evidence-based data, the app makes recommendations on what your next step should be - whether it be to maintain, increase, or decrease your next workout.